Turkey is a new destination for international meetings or conventions where people from different countries of the world can meet. She offers multiple facilities and unique opportunities for high-level conferences and business meetings, especially in Istanbul, Ankara, Izmir and Antalya. On the other hand, smaller meetings or congresses that require peace and privacy can very well be arranged out in the country. During the recent past, many organizations and companies have held such meetings in Turkey.
Esendal Travel with its specialized department of "Conventions and Congresses" and well-experienced staff is ready to provide service for the following items.
Corporate Meetings
When you need to develop or enhance business relationships, train, motivate or reward your team, develop strategies for the future or tackle complex organizational issues, face-to-face meetings are the most effective and efficient way to accomplish your company's goals. When stakes are high, communication is of paramount importance, and relationship building is essential, there is no substitute for the value that face-to-face meetings deliver.
Our corporate meeting experience includes:
Customer programs
Sales kick-off events
Incentive programs/President's ClubMedia events and road shows
User and developer groups conferences
Seminars and training programs
Trade show planning and marketing
Excel Meetings and Events
provides an extensive range of corporate meeting management and event planning services, from event design to site selection, contract negotiation and program logistics. We excel in producing corporate meetings that demand exemplary customer service, attention to detail and creativity. Our extensive experience throughout the United States and internationally enables us to recommend hotels or resorts that deliver the right level of service and appropriate ambience for corporate meetings of all types and budgets.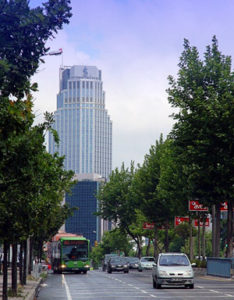 We negotiate contracts that deliver value, meet your budget and protect your interests. Then, we handle the countless details accurately and efficiently. Our role as a full service corporate meeting management and event marketing company is to give you the peace of mind to focus on your priorities and the content of the meeting. Whether you are dealing with sensitive internal issues, entertaining important customers or developing a strategic plan, we manage the countless essential details so you have the time and energy to focus on achieving your meeting objectives.
---
Event Marketing
In addition, we can provide event marketing and communication services that will help ensure the success of your road show, seminar or conference. We work closely with our clients to develop event marketing programs that will create interest and excitement for your event, increase attendance, and build your organization's brand.