Executive Meetings
Excel Meetings and Events specializes in executive programs, including: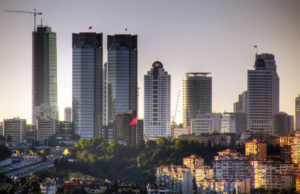 Board meetings
CEO summits
Partner conferences
Annual meetings
Executive retreats
We provide the extra level of security, confidentiality, and exacting service required for discerning executives. We enhance the business portion of the meeting with unique leisure events that will be memorable for well-traveled executive and their guests.
Service
We take extra steps to ensure that executives and VIPs experience gracious service from arrival to departure. For all executive programs, we give extra attention to implement preferences for bed type, room location, food allergies, transportation, and personal interests. We note preferences so that they are seamlessly handled at future meetings.
Security
Extra security measures are often necessary for executive programs to protect both the personal safety and privacy of attendees as well as proprietary content of the meeting. We focus on security issues from early planning stages through site selection and the operation of the meeting. We work with you to develop contingency plans for emergencies that, while unlikely, could happen during an executive program.
Confidentiality
We have many years of experience managing executive programs and we treat issues of confidentiality very seriously. We make arrangements to protect proprietary information and meet the special needs of high profile attendees.